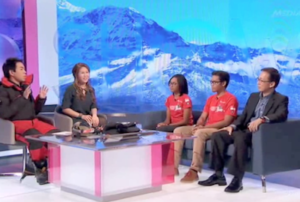 Appearance on the primetime chat show "The Five Show", Jan 2015
---

The first mobility-impaired, non-stop ascent of Mt Kinabalu(4095m) in Aug 2013
---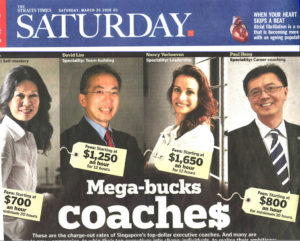 March 2010: David Lim featured and interviewed as one of the "megabucks" coaches in Singapore in the main English newspaper, The Straits Times. David's practice as a coach was also featured in 2005 in the Wall Street Journal
---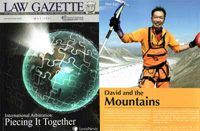 The Law Gazette's May 2007 feature includes David Lim's interview. Is coaching a fad or here to stay? And why most teambuilding isn't effective in helping the bottomline – and what works.
---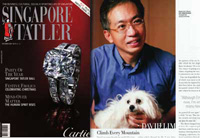 Mind over Matter – a special Dec 2006 Singapore Tatler feature included the David Lim interview on life after Everest – and on overcoming life's greatest challenges
---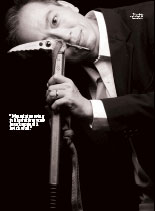 FHM magazine's exclusive interview with David Lim on motivation and life's lessons. January 2008.
---

What makes a high performing team and what can Singapore and the world learn about teambuilding that works. Download the Sep06 AFPJ story now
---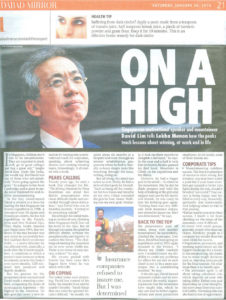 David Lim speaks to the Mumbai Mirror (one of the largest English language newspapers in India) about leadership and teams. Feb 2010
---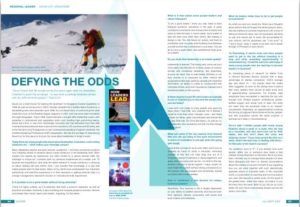 Inspire magazine personality feature, July 2015
---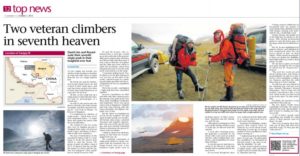 David's 8th virgin peak and some news coverage in major broadsheets, Sep 2012
---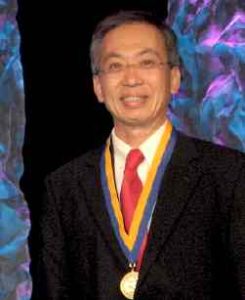 David Lim at the conferring ceremony for new Certified Speaking Professionals (CSPs) at the National Speakers Association Annual Convention, Jul 19,2009. He joins fewer that 10% of the 5000 professional speakers worldwide with the prestigious designation representing excellence, eloquence, and expertise.David is the first Singaporean to receive the designation. Download the pdf to read more.
---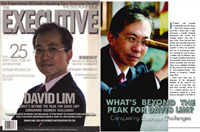 The cover of May 2007′s THE EXECUTIVE magazine covered Davids thought's on business success and leadership. Download this feature now.
---

Read David Lim's interview with HRM magazine on teamwork strategies. Download the PDF now.
---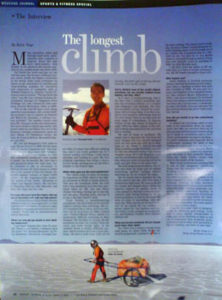 Kevin Voight of the Wall Street Journal's Aug 2007 feature on David Lim
---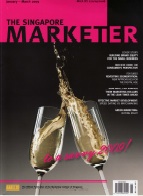 The Singapore Marketer interviews David Lim on marketing for SMEs, January 2009.
---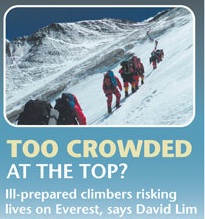 David Lim's major opinion piece in The SUnday Times about overcorwding on Everest, cognitive biases and poor leadership decision-making.