The Everest Motivation Team believes that clients prefer facilitators and consultants who have walked the talk. We inject our lifetime of experiences in the most unforgiving environments into our programme design. This is so that you, the client, will benefit from a learning experience that goes beyond theory and book-learning. We aim to close the gap between " knowing" and " doing".We help you obtain results and a desired outcome. To that extent, we are focused on designing and delivering solutions, and not activities/sessions/programmes.
---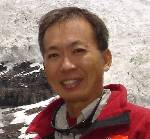 David Lim,CSP : Chief Motivation Officer – is best known for leading the landmark 1st Singapore Everest Expedition in 1998 (as well as the second in 2001). Partially disabled from a devastating rare nerve disorder since 1998, his comeback story of overcoming the odds made the cover of the Readers Digest magazine in 2001, and has since been translated into eight languages. He was in management at a publishing house for nearly a decade until 1998.
Since 1999, David has been a sought-after expert on motivation, facilitating change, building high performing teams, and creating experiential learning programmes. David has a B.A. in Law from Cambridge University, and is a Certified Speaking Professional, the first Singaporean to receive the highest designation – awarded by the National Speakers Association and the Global Speaking Fellow credential, awarded by the  Global Speakers Federation. He joins a select group of about 35 persons out of the 6000 professional speakers, who have this Global credential. David is also an Associate Meta-Coach, and certified practitioner in Neuro-Semantics and Neuro-Linguistics Programming. President of the Asia Professional Speakers ( 2007-8), his work also included being an adjunct lecturer for INSEAD Business School (2000-2015). David hasn't given up climbing, and is a veteran of over 60 alpine and expedition ascents around the world.
___________________________________________________________________________________________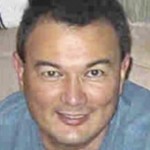 Bill Lewis, Associate Facilitator– is a qualified trainer with the Chartered Institute of Personnel and Development – UK (CIPD), has a wealth of experience in the creation and delivery of tailor-made learning programmes. His unique presentation style is exploratory, sharing and feedback orientated. He is energetic, amusing and hard hitting and with an intuitive delivery style and subtle control of the learning process, he has consistently proven to be able to improve participant's performance with the belief that people can have "fun doing serious stuff". Bill's 25 years experience in conducting training programmes for companies and individuals in the UK and the Middle and Far East have encompassed coaching and training at all levels from front line operatives through to senior board level members. Bill's forte with our group is his work in rhythm and music based team development sessions and learning. Based in Kuala Lumpur, Bill has delivered solutions with us in Beijing, Kuala Lumpur, Singapore and Hong Kong
---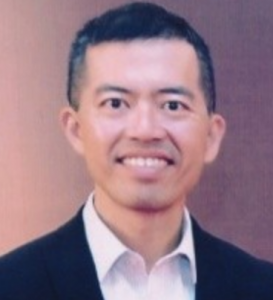 Vincent Lee, Associate Facilitator – is an experienced bi-lingual workshop leader and facilitator. Based in Shanghai for more than six years, Vincent was our Country Manager for our teambuilding solutions. Vincent was a logistics manager for a variety of Singapore and China companies, and has a Bachelors degree (Distinction) in Business Administration from RMIT, Melbourne; focusing on transport and logistics management.
He is also an accredited facilitator of our proprietary team and leadership simulation: Everest Challenger™ on Facebook, or go to the product site (without video and photo galleries).His interests are varied, but include trekking and cycling. In 2003, together with a friend, he cycled from Beijing to Singapore.
---
Eric Ho: Associate Facilitator – Eric has more than 15 years of experience and proven track record of success in the areas of management consulting, organizational development, human capital management, leadership selection and development, coaching and trainings for clients in both public and private sectors. Eric is a graduate of NUS and CUNY, and has a Master of Science in Industrial Organizational Psychology and Management of Human Resources. Eric is internationally certified as a master practitioner of Neuro-Linguistics Programming, Enneagram Coaching, Life Coaching, Executive Coaching, Emotional Intelligence, Experiential Learning, in various profiling and assessment tools, counseling, psychotherapy, and is also a trained Ropes Course Manager delivering programs utilizing high elements challenge ropes course. As an avid adventurer, from high altitude technical mountaineering to adventure racing, he led the first-ever Singapore Team of Hearing-Impaired members to summit Mt Kinabalu (4095m).
---
Michael Fong: Associate Facilitator – has over 20 years of experience in IT, auditing, training and Quality Assurance, in roles such as project manager, trainer/facilitator, auditor and QA/compliance officer. He has a B.Sc, and has expertise as a corporate trainer in project management, leadership and communications, and as a facilitator in adventure learning and experiential workshops. Prior to working as senior consultant, he was QA Manager and he successfully led his company to ISO 9001 certification. Based in Melbourne, Australia, Michael travels regionally to deliver client solutions.
---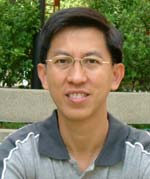 Low Sau Bing: Associate Facilitator – graduated from the National University of Singapore with a business administration degree. He also holds a Diploma in Education, and is a certified trainer in Experiential Learning, and EQ Coaching. Sau Bing began his career in marketing; followed by 13 years in the education service. There, he was involved in the design, development, and delivery of programmes on leadership and relationship skills. He subsequently joined the private sector as a training consultant. Sau Bing is conversant with a variety of training approaches, especially experiential learning. He has conducted more than a hundred programmes focused on themes such as managing change, invigorating the salesforce and empowering teams.
---
Tim Hamons, Associate Facilitator and Graphic Visualiser – has a degree from the University of Cincinnati, Ohio, USA. For more tha 15 years, he has developed and facilitated experiential learning programmes for team performance in Singapore and Asia Pacific. His forte is graphic visualisation where he illustrates key points of a speaker or conference on single canvas in real-time. Tim has delivered creative thinking and customer service skills programmes for many leading organisations in Singapore. With a strongbackground in visual communication, Tim has rolled out over 50 programmes that have enhanced corporate identity projects. Tim's interest extends to sports and is keen on dragonboat racing, running and cycling. As a volunteer, Tim has worked with underprivileged children in areas of leadership and creativity.
---
Wilfred Tok: Associate Facilitator – has a BSc.( UK ) in engineering and began his career as an aeronautical engineer. He is a certified facilitator in safety & management of challenge ropes ,and is also a certified Rock Climbing Instructor . Since 2000, he has been a facilitator in experiential learning, and a trainer. Wilfred is a certified motivational coach, and accredited in numerous psychometric tools. His experience includes facilitating change management programmes at all levels of corporate staff. Wilfred is also a skilled mountaineer with many alpine climbs in India, France, Kazakstan , and Borneo to his credit. He was a member of the Singapore-Latin American Everest Expedition in 2001, where the team, led by David Lim, tackled the difficult north ridge of Everest in Tibet. Wilfred now owns and operates Mountain Torq, the world's highest via-ferrata adventure experience on Mount Kinabalu in Borneo.
---
Ms Maureen Da Costa, Operations Manager – has a Bachelors degree in Nursing , and has twenty years of experience in the healthcare industry. Maureen's role is managing our clients and providing administrative support in all key functions, including, but not limited to our psychometric profiling systems, new business and logistics. Maureen's role  included being the Secretariat for the Asia Professional Speakers ( Singapore ), and extended to liaison work, and coordinating resources for this professional association.