Thanks for being connected to me. After nearly 60 keynotes and programmes in our 2010-11 financial year, we're planning on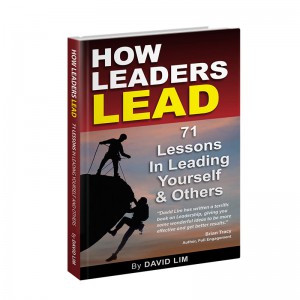 giving you more value in 2012. Translating some of the best on-Everest and off-Everest type of leadership skills is now in the book How Leaders Lead: 71 Lessons in Leading Yourself and Others;  and you are entitled to download a quarter of the book as an e-book here.
My short and final 2011 message and tip to you is about happiness – much underrated and often misunderstood. All the actual clinical research I have found about this shows that a quick and easy everyday tool to stay happier is based on gratitude and being grateful.
Just making of list of things for which you are grateful alone can increase your net happiness significantly. On a more engaged basis, writing a (perhaps) long overdue letter of thanks to someone who helped you – even years ago- is another related technique.  To all of you, thank you in 2011 for trusting us in delivering your people improvement solutions, for paying me on time, allowing me to be part of a greater event, and for asking me to add value to your most important organisational events.