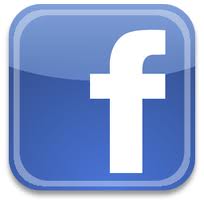 One of the key rules I teach in our negotiation skills masterclasses is that people negotiating should stop being fixated with positions and look at competing interests and needs. By moving away from positions, we really begin to be able to get the kind of output and results needed for the issue at hand.
In the same vein, many CXOs have already taken fixed positions about their use of social media on a personal basis or on a corporate basis. Our language creates our reality. As a result how useful do you find statements like " I don't do Facebook", or " Social media – waste of time" – or "it's just not me". Instead of taking such positions, I'd like to explore how our own interests as CXOs can be served in small , niched areas in just less than 15 minutes a day.
Here are a few useful things you can do:
1) create a separate persona on Facebook if you wish to separate your private 'friends' and what you broadcast  and your corporate persona. Visit daily to post matters of interesting  discussion with your associates and colleagues that can be carried over to the workplace. Time to create a corporate persona – 5 minutes.
2) Linkedin – the 'corporate Facebook' is where most CXOs should be at.  Why? You have a non-classiified question? Post it in one of many categories and wait for plenty of expert and other answers coming in within days or answers. Want to glean some opinions about a certain topic from a specific target group or groups? Join these groups, and then create Linkedin Polls and then post these to your Linkedin connections, and the Groups you have joined. Then wait for up to a month as comments and 'votes' stream in. I've had responses ranging from 15 votes to 1000 over votes which I have successfully used on a professional basis. Time to create a Poll: 5 minutes.. Time to 'share; the page, inviting others ( groups or individual connections) to participate: 5 minutes.
3) A Linkedin update from a CXO could be followed widely to gain a pulse of the organisation. Once your organistation has decided what kind of information can be shared, you could be 'followed' by thousands for your nuggets and views. But do avoid the terribly over-used fortune cookie wisdom one–liners that are commonplace. Say something useful or of interest to those connected to you. Time to update your status: 5 minutes or less
4) Use Linkedin Groups or FB pages/groups to create communities of interest. These Groups can be moderated, and as the 'owner' you can visit daily to moderate comments, and add fresh value in the form of incisive comments, or share news. This can keep employees and peers engaged in a conversation that is key to long term strategies for example. Caution: Many corporate pages are set up with poor follow up and follow through. When unmoderated comments which are inappropriate are posted, the non-response of the group owners shows a lack of Net-savviness, not to mention behaviour on the Net amounting to " I don't really care what people say". So once you create something open to receiving comments, make sure you maintain the page.
5) The overriding approach and strategy is to create engagement and conversations. Too many Linkedin posts I have seen are self-serving or pure promotion. These receive short shrift. It's not about you or even your organisation. It's about being part of a greater community, sharing, responding , challenging and learning from the  group or tribe you have joined. A good rule is the 10:7:3 – that of 10 comments or posts you make, 7 should be of use to others, and only 3 should self-serving.
6) Enhancing organisation engagement increases morale, allows people to feel they have been  "heard" even if it's only a positive reaction to something they have posted in a Group or on a Page
7) Simple features like polling mechanisms in a closed group ie a group limited to only a specific individuals; can help you derive quick responses, or a quick idea of the level of support for a range of options, ideas, proposals or decisions. I use thme all the time with my professional organisation. Set up time: 5 minutes.
8) Once the page you have created on Facebook has more than  20 "likes' by others who have visited it; you can assign to it, on a one-time only basis, a specific name – like http://facebook.com/everestmotivation. This is a much shorter 'handle' to the page, and it can be recalled or disseminated a lot easier to a wider , relevant public in your organisation.
9) Before you get all excited about ideas (1) to (8), it's probably good practice to consult and discuss a company-wide use of social media so as to have an idea of the overall corporate red flags; as well as a unified strategy to use.
10) Last but not least, be prepared, as mentioned at the beginning of this article; to change the reality you are creating yourself about the use of social media. Challenge the basis of some of your present beliefs and positions on social media. After all, it's just about 5 minutes at a time, right?
I'd be happy to connect with you on Linkedin or Facebook soon.
http://www.linkedin.com/in/everestmotivation
https://www.facebook.com/everestguy
DAVID LIM IS A LEADERSHIP AND NEGOTIATION COACH. Connect with him on https://www.facebook.com/everestmotivation, OR subscribe to his free e-newsletter at